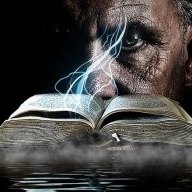 Post Ratings
| | Received: | Given: |
| --- | --- | --- |
| | 2,111 | 444 |
| | 79 | 72 |
| | 3 | 0 |
| | 87 | 14 |
| | 19 | 4 |
| | 10 | 19 |
| | 54 | 3 |
| | 14 | 2 |
| | 16 | 2 |
| | 2 | 0 |
Gender:

Male

Birthday:

Apr 29, 1972

(Age: 48)

Location:

Occupation:

N/A / Home Keeper / Farmsteader / Rural Survivor
MyMagicMist
Ultra Member, Male, 48, from WV, USA
ECF Veteran
Making the way, day by day, the best way able. In 1970's slang, Keepin' on keepin' on. Running 'er slow. Y'all run 'er slow, too.
Aug 2, 2020
MyMagicMist was last seen:

Aug 7, 2020 at 7:31 PM
Loading...

Loading...

About

Gender:

Male

Birthday:

Apr 29, 1972 (Age: 48)

Location:

Occupation:

N/A / Home Keeper / Farmsteader / Rural Survivor

Facebook user ID:

benbadge72

Autodidact polymath describes me to some degree. Yes, been taught from others but find it better often to teach myself. Others do things differently ergo teaching yourself aids comprehension. Besides that Life is a great teacher.

"The road to learning by precept is long, by example short and effective." -- Lucius Seneca

Even to write one uses examples to convey meanings, inform, entertain, evoke, invoke. In writing the human experience becomes recorded to use as lesson fodder. Stories are a glue used for binding memory and it is memory which creates each of us.


My mom says:

"He's my show me boy. Show him how to do it once. Come back twenty years later he'll still be doing it exactly as you showed him, or refined it to work out faster, better." -- About me

"This first son scares me so, ..." -- paraphrased in a letter mom wrote shortly after my birth, her letter to her child.

"Go get the show shnovel and bring it to the back end of the house, " --- about me bringing her the snow shovel, which being fluent in mom messy talk, I understood and did.

"Oh Emma Jean! I got to call you back later after I find my cell phone." --- on trying to find the cell phone she was talking away on in her hand to a friend/cousin.

Heraclitus of Ephesus says:

"Ever-newer waters flow on those who step into the same rivers."

This world, which is the same for all, no one of gods or men has made. But it always was and will be: an ever-living fire, with measures of it kindling, and measures going out. -- Heraclitus of Ephesus

NB: The Greek for one who holds a differing opinion is translated to modern English as the word heretic. Heraclitus held a differing opinion of the Church of the time which was The Holy Roman Church, later becoming the Cosmic belief of Christianity known as Catholicism. Yet the Church could not call him a heretic as it was indeed his very name they chose to mean one who held a differing opinion. Yes, that's why people were burned alive, for holding a different frame of reference, point of view.

Fritz Perls says:

I do my thing and you do your thing. I am not in this world to live up to your expectations, And you are not in this world to live up to mine. You are you, and I am I, and if by chance we find each other, it's beautiful. If not, it can't be helped. (Fritz Perls, "Gestalt Therapy
Verbatim", 1969)

Joseph Addison says:

No oppression is so heavy or lasting as that which is inflicted by the perversion and exorbitance of legal authority. -- Joseph Addison

Three grand essentials to happiness in this life are something to do, something to love, and something to hope for. -- Joseph Addison

Albert Camus says:

"The purpose of a writer is to keep civilization from destroying itself." ― Albert Camus

Ernest Hemingway says:

"As a writer, you should not judge, you should understand."
― Ernest Hemingway

"A writer should write what he has to say and not speak it."
― Ernest Hemingway

Margaret Chittenden says:

"Many people hear voices when no one is there. Some of them are called mad and are shut up in rooms where they stare at the walls all day. Others are called writers and they do pretty much the same thing."
― Margaret Chittenden

Epictetus says:

"If you wish to be a writer, write."
― Epictetus

Ishmael Reed says:

"No one says a novel has to be one thing. It can be anything it wants to be, a vaudeville show, the six o'clock news, the mumblings of wild men saddled by demons."
― Ishmael Reed, Yellow Back Radio Broke-Dow

Orson Scott Card says:

"You know how writers are... they create themselves as they create their work. Or perhaps they create their work in order to create themselves."
― Orson Scott Card

Anonymous says:

WHAT IS LIFE?
Life is an Adventure ... Dare it
Life is a Beauty ... Praise it
Life is a Challenge ... Meet it
Life is a Duty ... Perform it
Life is a Love ... Enjoy it
Life is a Tragedy ... Face it
Life is a Struggle ... Fight it
Life is a Promise ... Fulfill it
Life is a Game ... Play it
Life is a Gift ... Accept it
Life is a Journey ... Complete it
Life is a Mystery ... Unfold it
Life is a Goal ... Achieve it
Life is an Opportunity ... Take it
Life is a Puzzle ... Solve it
Life is a Song ... Sing it
Life is a Sorrow ... Overcome it
Life is a Spirit ... Realize it

-- Anonymous

Learn from yesterday, live for today, hope for tomorrow. -- Anonymous

Happiness is a choice that requires effort at times. -- Anonymous

In Memory:

With the greatest and most profound love, ...
"So I will listen/ to women and our children/ and powerless men, /my people. And I will honor only/ my people, the powerless." -- Ursula K. Le Guin

"'They can ta'k our lives but they can never ta'k our freedom!' Now there's a battle cry not designed by a clear thinker..." -- Terry Pratchett

... eternally they live.

Interact

Content:

AIM:

MorelyMagicMist

Google Talk:

benbadge72@gmail.com

Signature

#amor fati #compos animi #memento mori

Loading...

Loading...

Loading...