Volunteer to help with beta testing!


We're working on getting the site updates ready, but we'll need your help to check the changes, make sure everything makes sense to you, and report any issues you see. If you'd like to volunteer to help with beta testing, click the link below. The first 20 people to respond to this thread will be added to the team!


View thread

Dismiss Notice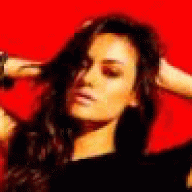 Last Activity:

Jul 11, 2012
Joined:

Jan 15, 2012
Messages:

45
Trophy Points:
Positive ratings received:

3
Post Ratings
| | Received: | Given: |
| --- | --- | --- |
| | 3 | 13 |
| | 0 | 0 |
| | 0 | 0 |
| | 0 | 0 |
| | 0 | 0 |
| | 0 | 0 |
| | 0 | 0 |
| | 0 | 0 |
| | 0 | 0 |
| | 0 | 0 |
Birthday:

February 24

Location:
Sanna
Full Member, from Virginia
Sanna was last seen:

Jul 11, 2012
Loading...

Loading...

About

Birthday:

February 24

Location:

Hi! My name is Sanna..and I am a TOBACCO Addict (..Soon to be EX -Addict)...wink... I have been a heavy smoker for all of my adult life (20+) years! I REALLY enjoyed smoking! I honestly never saw myself or even wanted to be a non-smoker..that is until the last month or so..what with the combination of the *new ads that target parents that smoke and the children we could leave behind, (at 23 I was an orphan so the new ads haunt me)*the schools just stopping short of teaching that smoking is the 8th 'Cardinal Sin' and last but NOT least is because of my daughter, Rhiannon, my miracle baby is 10 years old! She is, (IMHO), THE BEST daughter in the world ...She has hounded me day and night since Christmas about my *deadly / disgusting habit*.. BUT... that's Not the worst ~ I found out she is embarrassed of me when I 'go smoke'..BUT...that's NOT the worst ~ just recently she asked if I loved smoking more than I loved HER ..Ouch! Then..THE WORST ~ She was serious asking me that..Wow that will hurt your heart! She is a very bright child and at 10 she is no longer satisfied with me telling her that 'I love her more than ANYTHING ! Now it is time that I show her ! We BOTH have birthdays in Feb. mine on the 24th and hers on the 21st..so that gave me a deadline..I WILL BE tobacco ~ free before 2-20-2012! I have half-heartedly tried to stop using different methods a few times over the years and the results were NOT pleasant or pretty! So no more 'trying' ~ THIS is it..the end of my 20+ year 'Romance' with tobacco! As it always seems to happen, you feel as if you are the only person in the world dealing with a particular issue. Then all of a sudden it seems as if everyone we know has stopped smoking. When I looked into it, even though they used different brands 98% of our friends and family all used the e-cig to help their transition. What amazed me was how quickly they did it AND the fact they kept it 'private' because they didn't want to tell people they were using an e-cig, to this I will have to admit, living in a very small town we don't have a large selection. Most are the disposable type that sell for around $15.00 in gas stations, they do carry one rechargeable kit at the 'Tobacco Store' but it seemed flimsier than the disposable. The disposable I tried was actually a nice as far as the disposable go and I think eventually would have worked. While the cost of using any type of tobacco is high, I estimated that the disposables would have cost somewhere around $200.00 a WEEK for me so that is not an option..lol. So I knew the actual 'type' of product I wanted..next was the finding the right style and brand for me. Seems like I have researched e-cigs and their different types and brands forever until I finally found *THE ONE* that seems perfect for me. However since I want to make 100% sure this is the first AND last time I ever promise her I have stopped, I have placed orders with the 3 companies I liked best and as soon as I have all my orders filled I will start my blog and/or Youtube video about my experience and a comparison of the different brands. I will say some of the things most important to me were 1*Price 2*Ease of Use 3*Selection 4*Customer Reviews 5*Customer Service 6*Availability ...AND it had to be 7*Attractive! I do hope you will look for my blogs and video's while this will only be one Mommies impression it will be honest as I represent no one but myself!! I look forward to getting to know you all better..I have to say the E-Cigarette community has given me a wonderfully warm welcome, they have been what we all hope for but seldom find when joining an "On-Line Family" If you are thinking about the e-cig and want to try them soon maybe we could do it together ~ Until next time if I can be of help let me know ~ I am looking forward to this as being a fun adventure! So much more I want to say ..lol..still a lil scared but soo very excited to start! Ps. If I could give you one web site that was the most helpful over all to me personally it would have to be. V4L.comYes..they are in my top 3..I personally am looking forward to a Tobacco~Free 2012,Baci e Abbracci,Sanna

Interact

Loading...